Stage 2 Faja Full Body post liposuction with butt enhancer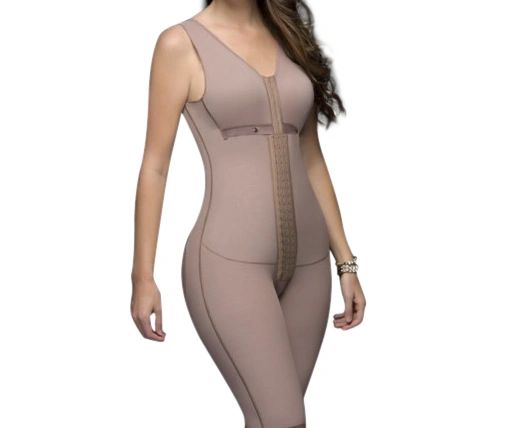 Stage 2 Faja Full Body post liposuction with butt enhancer
Lipo Elastic materials with high compression covered with lycra lining
Opening frontal with hooks to adjust.
To the knee compression garment for  support.
La faja compresion alta con control total, son la clave del éxito durante el postoperatorio ya que aceleran la recuperación y los buenos resultados de procedimientos quirúrgicos y estéticos.

Luego de una cirugía, la faja compresion alta completa postquirurgica ayuda a que la piel se adhiera al músculo, evita la retención de líquidos, la formación de fibrosis y acelera el proceso de desinflamación y cicatrización.
Gracias a sus materiales elásticos y compresivos como el powernet combinado con una superficie forrada con tejidos como el spandex, garantiza total suavidad, flexibilidad y comodidad; disminuyendo el dolor y brindando seguridad en los movimientos.